Luxury Senior Living Community Breaks Ground on Major Campus Expansion Project
April 19, 2022
Oak Trace construction includes new independent living apartments and common areas
Downers Grove, Ill. (April 19, 2022) – Oak Trace, a not-for-profit Life Care community, celebrated breaking ground on the second phase of a major campus expansion. This $112 million reinvestment in the community is part of a strategy to meet the evolving retirement and continuing care needs of Downers Grove and surrounding communities.
Attendees included Leslie Sadowski-Fugitt, Downers Grove Village Council Commissioner, Laura Crawford, President and CEO Chamber 630, Joe McCormick, Good Samaritan Hospital, and several Lifespace leaders, board members, residents and team members.
The first phase of construction completed in 2019 transformed the community into one that provides residents the full continuum of care. This current phase will add 145 independent living apartments, bringing the total from 232 to 377. It is expected to be completed in 2023. In addition to increasing the number of available independent living apartments, new construction will include a clubhouse featuring a fitness center, pool, salon, casual dining venue, café seating, multipurpose room, living room and new lobby. Existing common areas will also get a makeover.
"Throughout our 30-year history, Oak Trace has always adapted to the changing needs of the people we serve," said Andy Kazmierczak, executive director of Oak Trace. "Most recently, we rebuilt and expanded our health center from offering memory care and skilled nursing and rehabilitation to include assisted living. With the second phase bringing more beautiful independent living homes and incredible amenities and spaces for everyone to enjoy, Oak Trace will truly be an ideal place to live in retirement."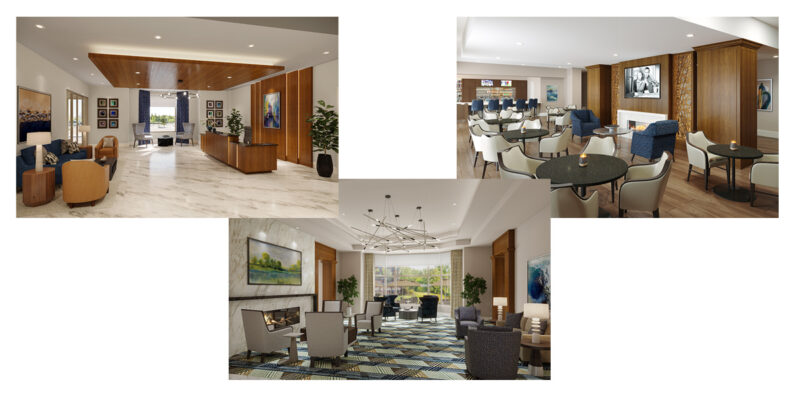 Once the second phase of construction is completed, the health center will be connected to the existing independent living building, via the new clubhouse. This expansion has allowed Oak Trace to provide an extensive range of care across multiple levels of living. The senior living community includes a health center with 66 assisted living apartments, 28 memory support suites, and 104 skilled nursing suites.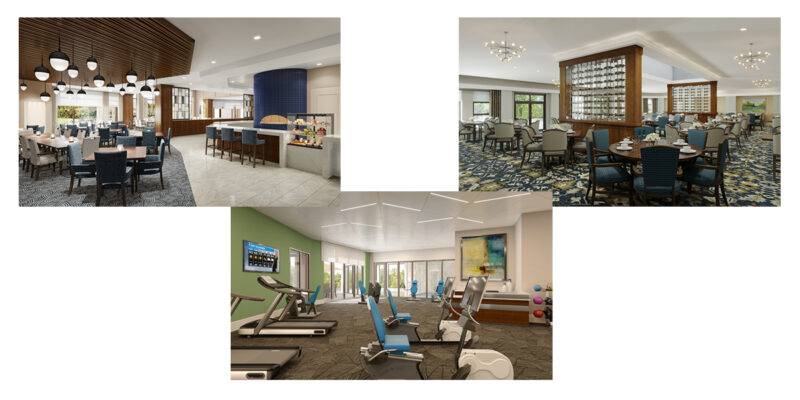 "This renovation will allow us to serve more people and to provide an even greater experience to residents with these new amenities," Kazmierczak said.
<< Back to News