Lifespace Communities' Village on the Green and THW Design Receive Design Awards
February 14, 2022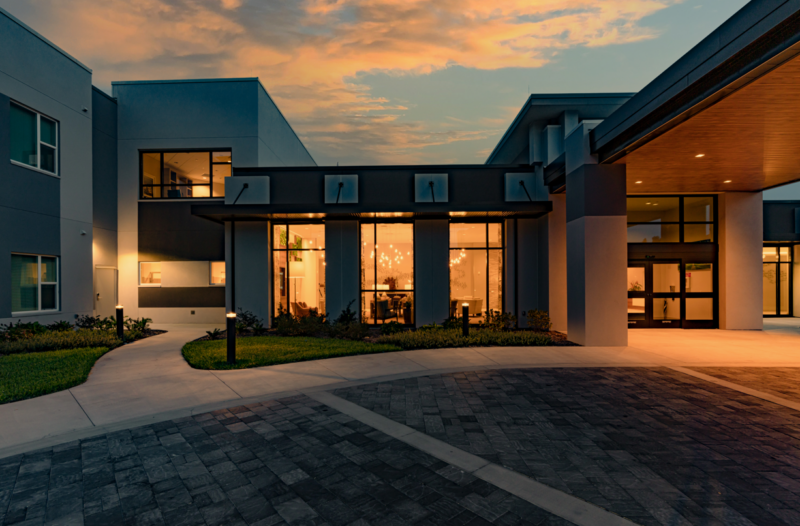 LONGWOOD, Fla. (Feb. 9, 2022) – Lifespace Communities' Village on the Green and THW Design received a top design award in the Skilled Nursing / Post-Acute category as part of the 2021 Senior Housing News Award Competition for the community's recent expansion and redevelopment project.
The second-place recognition comes following the May 2021 completion of a two-year construction project and includes a new 99,706-square-foot health center building with 36 assisted-living apartments, 18 memory care suites, and 24 long-term and 24 short-term skilled nursing suites.
Eric Krull, executive vice president, AIA, LEED GA, CASP, of THW Design served as the architect for the project. Village on the Green also received a silver medal for the 2022 National Association of Home Builders (NAHB) Best of 55+ Housing Awards.
"This recognition for Village on the Green is a testament to the collaborative process to update this already amazing community," said Jesse Jantzen, president and CEO of Lifespace Communities. "We're grateful for the input our residents, their families, our team members and the community played in the planning and visioning of this expanded community. THW Design listened and captured the essence of what was most important to us, and we're extremely proud of the recognition."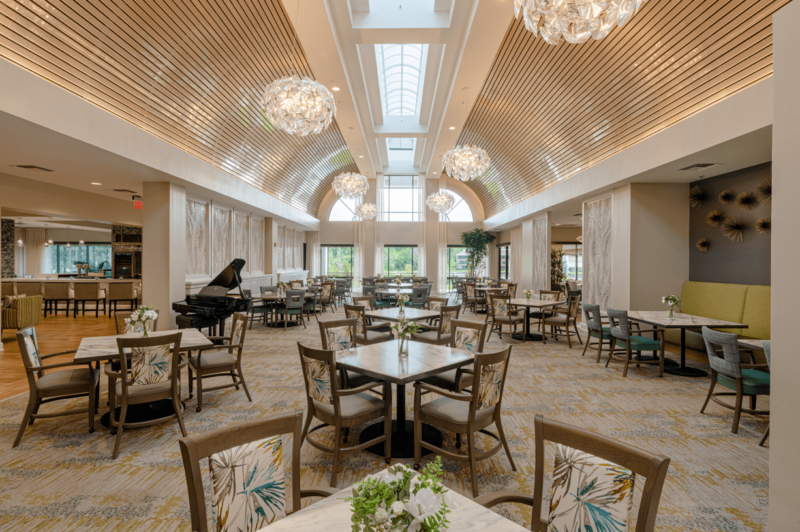 "Partnering with Lifespace Communities has been a mutually beneficial relationship spanning a number of projects over the past five years," said Eric Krull, executive vice president, THW Design. "The common denominator has been Lifespace's desire to fill a need in the greater community, by providing a full continuum of residential living in existing campuses. Their foresight in acquiring the surrounding land breathed new life into an already vibrant campus and allowed THW to create something truly spectacular. In addition, they had a desire to augment the campus with assisted living, memory care and nursing neighborhoods that are on-par with the '5-Star' quality environments already offered in their independent living environments. We hope residents enjoy the new lagoons, lush courtyards, and all that this award-winning environment offers."
As part of the $56 million investment project at the 75-acre senior living community in Longwood, Florida, THW Design also partnered with Village on the Green to design:
– 20 new residential living villas, all two bedrooms with two-car garages, and walk-in closets
– A new wellness center with physical and occupational therapy offerings
– A renovated clubhouse with three additional dining venues and a refurbished auditorium with state-of-the-art technology
– Renovations to the common areas featuring modern design with private courtyards and views of the grounds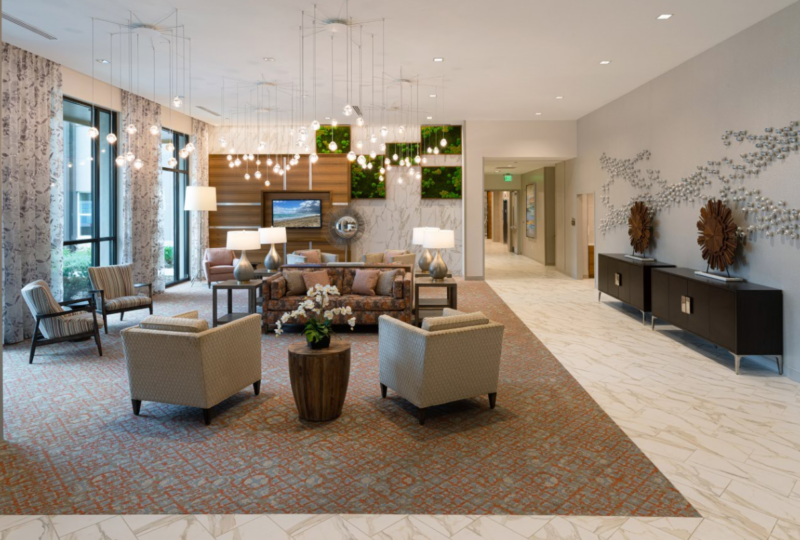 Lifespace Communities, the owner and operator of Village on the Green, invested more than $56 million in the expansion and redevelopment project. The community already carries a 5-Star Health Center rating from the Centers for Medicare and Medicaid Services (CMS), as well as the Governor's Gold Seal which recognizes senior living communities that demonstrate excellence for quality over a sustained period. Less than 4% of long-term care providers in Florida achieve a Gold Seal. Village on the Green also received the 2021-22 Award, Short-term Rehabilitation, Best Nursing Homes for 2021-22 by U.S. News & World Report.
About Lifespace Communities
Lifespace Communities, Inc., based in West Des Moines, Iowa, is a not-for-profit organization proudly serving older adults for more than 45 years. Founded in 1976, Lifespace Communities has grown to own and operate 14 continuing care retirement communities in seven states, serving more than 4,700 residents and employing more than 3,600 team members. For more information about Lifespace and its communities, visit LifespaceCommunities.com.
About THW Design
THW Design is proud to be ranked as one of the nation's top senior living design firms with over 1000 commissions worldwide. Thinking forward for over 60 years, THW delivers expertise in Master Planning, Architecture, Land Planning / Landscape Architecture, Interior Design and Purchasing. Our professional staff is dedicated to a collaborative and interactive process in every endeavor we undertake. And as a full-service design firm, THW values each step of the design process in helping our clients plan, expand, reposition and secure their community in the marketplace for years to come.
<< Back to News