For Some, The Joy of Working Never Fades
June 26, 2018
Jack and Sandee Schantini arise around 8 each morning, and the phone starts ringing shortly thereafter.
Salons and spas from throughout the Southeast order skin care and waxing products from the Schantinis' distribution business. The Schantinis log the orders onto their computers and later in the day head off to their office to ship the products.
"I usually ship orders until 4:30 in the afternoon, then we come home and relax with cocktails," Sandee says. "It's a good life."
Sandee and her husband are part of a growing trend: people of retirement age who don't retire. The residents of Village on the Green, a Lifespace community in Longwood, Florida, continue to find happiness and satisfaction in working.
"It keeps me healthier, it keeps me happier," Sandee says. "We meet people. It's stimulation of the mind. You're constantly learning."
A 2016 Pew Research study found that 18.8 percent of Americans 65 and older were still working either full or part time compared to 12.6 percent in 2000.
Among older Americans, full-time work is even gaining popularity over part-time jobs, the study found. The percentage of part-time workers 65 and older dropped from 46.1 percent in 2000 to 36.1 percent in 2016, according to the study, which analyzed data from the U.S. Bureau of Labor Statistics.
For some, finances are the key to working longer, particularly following the Great Recession and stock market upheaval that it created. For others, like the Schantinis, it's more of a lifestyle choice, a redefinition of the traditional model of retirement at age 65. They don't depend on the money from their business – but it's nice to have.
"It gives us more fun money," Sandee says.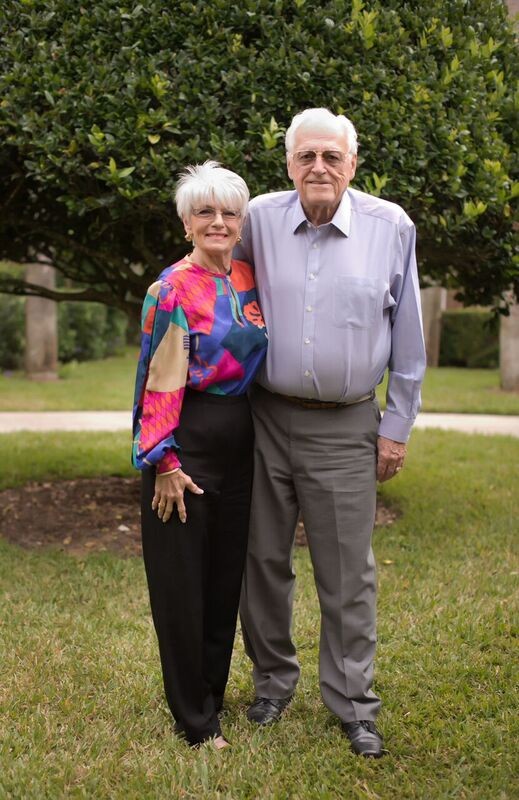 Working doesn't prevent the couple from enjoying the benefits of retirement, such as traveling, she adds. They simply hire someone to run the business while they are away.
The same is true for Friendship Village resident Ed Bather. When he sold his interest in his engineering and planning firm to junior partners, Bather kept the 50,000-square-foot building in Edina, Minnesota. Managing the building is now his job.
"I pay the bills," he says. "And there is always construction going on. Tenants move out, and new tenants move in, and you have to re-do the suites."
Bather arrives at work each day around 9 a.m. and leaves around 3 p.m., capping his workday with a vigorous workout at the Friendship Village gym. Two days a week, he swims laps in the indoor pool.
Working is good for the brain and the spirit, Bather says.
"It gets me up, gets me going, gives me a purpose to getting up in the morning, and I like that," he says.
Bather has an assistant who holds down the fort when he is away traveling. But he finds that travel isn't as alluring now that he lives at Friendship Village.
"We used to go to Arizona in the winter, and once we moved into Friendship Village we didn't feel the need to do that," he says. "It's like vacation here because they take care of everything."
For Abbey Delray South resident Mabel Wimer, work has always been an integral part of life, and she doesn't want to give that up now.
"I was born and raised on a farm," she says. "I was driving a tractor and milking cows all before I even started school."
Before cancer treatment and two hip surgeries, she worked as an office manager and is currently looking for another part-time job.
"I want to learn something new," Wimer says of her next job. "I want to learn new computer software. I just enjoy getting out and being with people. You can never have too many friends. That's the way I look at life."
Each morning, Wimer takes a strength and conditioning class, and her life is filled with activities offered at the Delray Beach, Florida, community, such as movies and lectures. In addition to looking for a new job, she constantly volunteers for various causes.
Wimer says she has no use for the word "old."
"Most of my friends are in their 90s," she says. "Unless you call yourself old, you are not old. I think a lot is in a person's outlook. Whatever you want to do, if you really want to do it, you'll find a way."
(In the cover photo: Sandee Schantini works from her home office)
(In the inset photo: Jack and Sandee Schantini, residents of Village on the Green, continue to find joy in working)
<< Back to News